Massage
Wellness power to you!
At Thrive Mind and Body the offering goes well beyond a brilliant massage.
High quality treatment
Bodywork is an art. Liam has mastered it. Your treatment is tailored just for you.
Experience
Thrive Mind and Body offers a wide range of modalities to suit your needs.
Massage Therapy Benefits
Unlock Your Full Potential. Say Hello to THE NEW YOU
Whether you need a massage to relax and unwind or a remedial massage to relieve pain or even a sports massage to keep you in top form for your next sporting event, Thrive Mind and Body offers a massage modality to suit your needs.
Massage relaxes, focuses and clears your mind, reduces stress and fatigue
Helps increase range of joint movement and flexibility
Cleanses the body of toxins and wastes
Balances the nervous system by soothing and stimulating it
Massage Styles offered
Your Thrive Mind and Body treatment will involve a combination of different massage modalities, depending on your individual needs and likes. Liam is highly-skilled at identifying the appropriate modalities for your needs and will also recommend other dietary and/or lifestyle changes where appropriate.
Remedial massage
An advanced style of massage that's specifically tailored towards alleviating the symptoms associated with common musculoskeletal conditions such as lower back pain, headaches, neck pain, joint issues, sciatica, tennis elbow, frozen shoulder, carpal tunnel and more.
Deep Tissue massage
This technique uses firm pressure to release deep long held, or chronic, soft tissue tension resulting from long term postural inefficiencies.
Sports massage
A pre-event sports massage will stimulate and prepare you both physically and mentally for your event, whilst a post event sports massage helps to increase recovery time by assisting the removal of metabolic waste from your muscles.
Relaxation massage
A gentler form of flowing massage designed to stimulate blood flow and soothe and relax your body and mind.
Pregnancy massage
Massage specifically attuned to the needs of a pregnant woman after the first trimester.
Pregnancy pillows are used to keep maximum comfort in mind.
Trigger Point Therapy
An advanced style of massage which aims to deactivate 'trigger points', or hypersensitive spots within soft tissue that quite often refer pain to other areas of the body. Releasing the trigger point effectively assists the affected soft tissue area to return to its natural state.
Myofascial Release
Another advanced style that's specifically used to restore postural imbalances and eradicate soft tissue 'referral pain chains' throughout the body. This is achieved by releasing the connective tissue, or fascia, that surrounds the soft tissue throughout your body.
Had been living with/trying to ignore an over-use shoulder injury for months and noticed immediate relief after just one session. Had another session 2 weeks later and it's like I've been cured.
Liam is the perfect combination of knowledgeable, hardworking and outcome-focused. After seeing all sorts of different practitioners, Liam is the first to really engage with me and invest time in truly understanding my needs. He's also a great bloke!
I've visited Liam several years ago for help with a running injury and have been a regular client ever since. Liam listens and takes time to understand the underlying causes of any issues. Liam is always happy to impart his extensive knowledge of soft tissue, the anatomy and simple techniques which help you help yourself.
Massage / Life Coaching Combined session
A combination of massage and life coaching that provides realignment to bring back the true connection between your mind and body. Truly 'listening to' and feeling your body through massage brings greater connection to your heart and soul. This increased connection, in turn, leads to greater clarity of mind for your life coaching session that follows your massage.
Health Fund Rebate available – if your health fund has coverage for 'remedial massage' we can provide a receipt with which you can claim a rebate.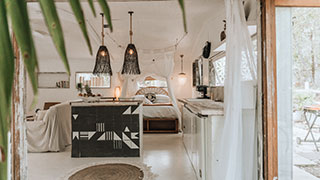 Mobile
Receive a massage in the convenience and comfort of your own home.
$110 – 60 minute
$140 – 90 minute
$195 – 2-hour couples massage (done consecutively)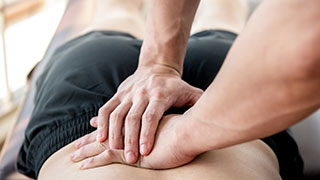 Clinic
Relax in the comfort of our clinic conveniently located in Yaroomba, the suburb just next to Coolum.
$50 – 30 minute
$75 – 45 minute
$95 – 60 minute
$125 – 90 minute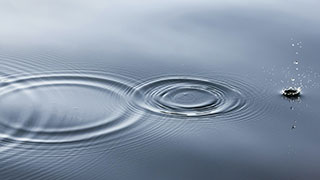 Combined Massage / Life Coaching
Mobile
$170 – 2 hour Massage/Life Coaching Session
Clinic
$160 – 2 hour Massage/Life Coaching Session
Wellness power to you! Begin now…